In Albania, a country renowned for its rich history and breathtaking landscapes, business travelers can discover a range of exceptional hotels that cater to their specific needs. I will introduce you to some of Albania's premier business hotels, where seamless work arrangements meet luxurious relaxation. From the vibrant capital, Tirana, to the tranquil coastal towns, these hotels offer top-notch amenities and services to ensure a successful and enjoyable business trip. Moreover, I will include popular online booking platforms to facilitate your reservation process, making your stay in Albania a true pleasure.
Rogner Hotel Tirana – Tirana
Nestled in the heart of Tirana, the Rogner Hotel stands as an oasis of serenity amidst the city's vibrant ambiance. This elegant hotel boasts spacious and well-appointed rooms, perfect for business travelers seeking a comfortable workspace. For the utmost convenience, the hotel offers modern meeting facilities, high-speed internet, and a fully-equipped business center. After a busy day of meetings, indulge in relaxation at the fitness center, outdoor pool, or with a rejuvenating spa treatment. To secure your stay at the Rogner Hotel Tirana, visit Booking.com or Expedia for the best deals and hassle-free reservations.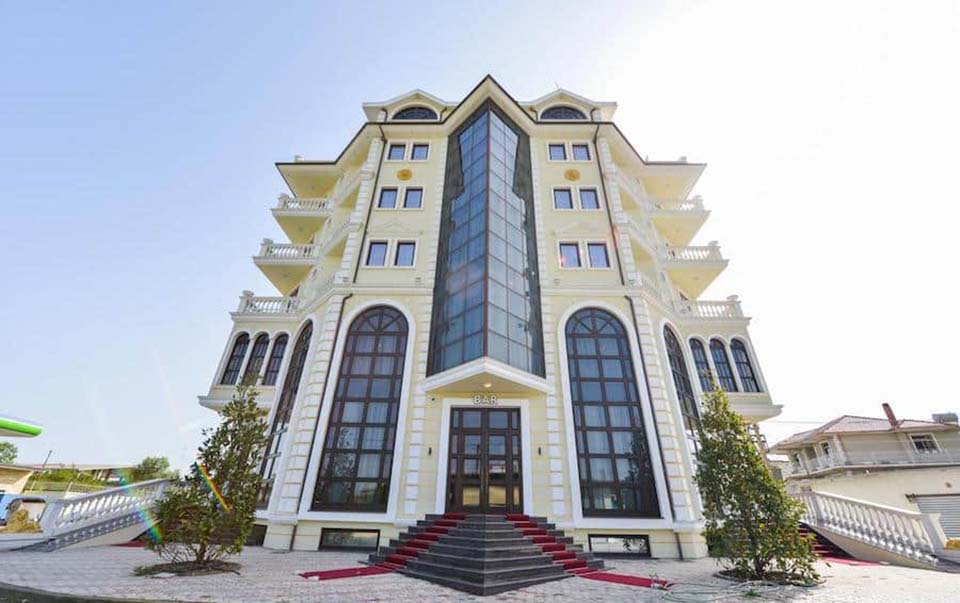 Sheraton Tirana Hotel – Tirana
Part of the renowned Sheraton brand, the Sheraton Tirana Hotel sets the standard for upscale business accommodation. Situated close to the city center, this hotel offers contemporary and elegantly designed rooms, complete with ergonomic workspaces and high-speed internet access. For discerning business travelers, the Sheraton Club Lounge provides exclusive amenities, including complimentary breakfast and evening hors d'oeuvres. With extensive meeting facilities and a well-equipped business center, Sheraton Tirana Hotel ensures you stay connected and productive throughout your stay. For effortless reservation, book directly through the official Marriott website or choose Booking.com for added convenience.
Hotel Colosseo – Durrës
Business travelers visiting the coastal city of Durrës will find a perfect haven at Hotel Colosseo. Conveniently located near the beach and just a short drive from the port, this hotel offers spacious and modern rooms with dedicated workspaces. The hotel's conference rooms are well-equipped for meetings, seminars, and events, ensuring your business requirements are well met. After work, unwind and rejuvenate at the hotel's wellness center, featuring a sauna and fitness facilities. To reserve your stay at Hotel Colosseo, take advantage of the hotel's official website or make use of Booking.com for a seamless experience.
Maritim Hotel Plaza Tirana – Tirana
Centrally situated in Tirana, the Maritim Hotel Plaza Tirana offers a perfect blend of sophistication and functionality for business travelers. The hotel boasts well-appointed rooms with spacious work areas and complimentary Wi-Fi, ensuring a seamless work environment. For your professional meetings, the hotel provides state-of-the-art conference rooms and a dedicated business center. After a productive day, unwind at the hotel's rooftop pool and bar, where you can savor panoramic views of the city. To secure your stay at Maritim Hotel Plaza Tirana, choose the hotel's official website or select Booking.com for ease of use and attractive deals.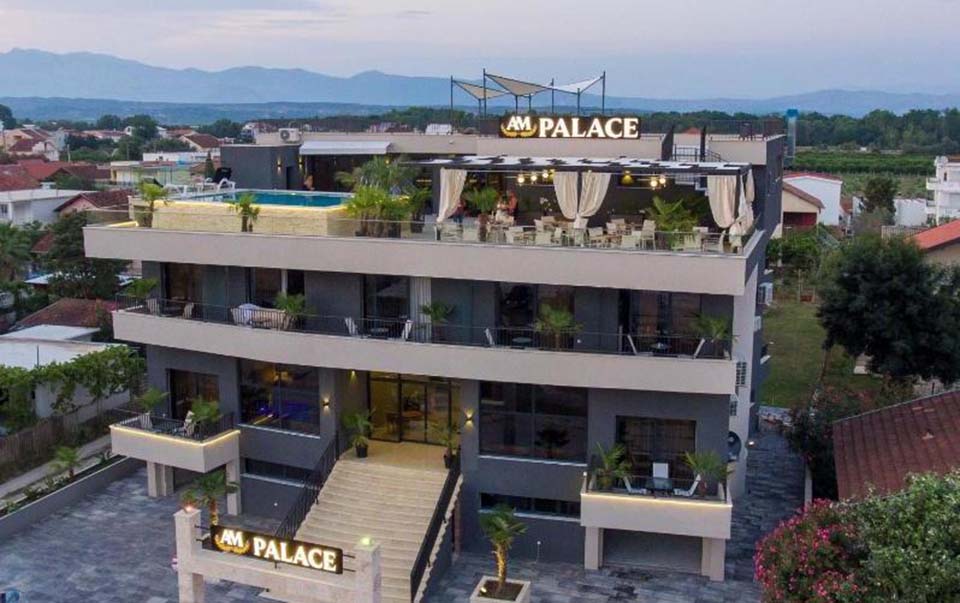 Hotel Vila Lule – Vlorë
For business travelers seeking a tranquil coastal retreat, Hotel Vila Lule in Vlorë offers a peaceful ambiance and stunning sea views. The hotel's rooms are thoughtfully designed for comfort and efficiency, providing dedicated work desks and reliable internet access. During your stay, indulge in delightful Mediterranean cuisine at the hotel's on-site restaurant, perfect for business dinners. Additionally, Hotel Vila Lule offers meeting spaces and conference facilities for your corporate events. To ensure a seamless reservation process, visit the hotel's official website or utilize the user-friendly Booking.com platform.
Hotel Doro City – Tirana
Nestled in the heart of Tirana's bustling business district, Hotel Doro City exudes modernity and style, making it an excellent choice for business travelers. The hotel's rooms are tastefully designed with work desks and complimentary Wi-Fi, providing a conducive environment for productivity. After a busy day, treat yourself to relaxation at the rooftop bar, offering panoramic views of the city. For your business meetings, Hotel Doro City offers conference rooms and event facilities to cater to your professional needs. To secure your stay at Hotel Doro City, explore their official website or opt for the convenience of Booking.com.
Albania presents a plethora of premier business hotels that ensure comfort, productivity, and a touch of luxury. Whether you prefer the elegance of Rogner Hotel Tirana, the prestige of Sheraton Tirana Hotel, or the coastal charm of Hotel Colosseo in Durrës, Albania's business hotels are poised to cater to your every need. From seamless work arrangements to serene relaxation, these exceptional accommodations will make your business trip an unparalleled success. To simplify the reservation process, utilize popular online booking platforms such as Booking.com, Expedia, and Marriott's official website. With these exceptional choices, you can seamlessly blend business with leisure while exploring the splendor of Albania. Safe travels and productive ventures!