France, a country renowned for its rich history, iconic landmarks, and exquisite cuisine, also boasts a collection of exceptional and unconventional hotels that offer extraordinary experiences for adventurous travelers. Beyond the typical accommodations, these unique hotels provide guests with a chance to immerse themselves in novel settings, from historical châteaux to eco-friendly treehouses and floating yachts. we will explore some of the most remarkable and unforgettable hotels in France, each with its own distinct charm and allure. To facilitate your journey of exploration, trusted booking platforms will be included for seamless reservations.
Château de la Couronne – Beaujolais, Rhône-Alpes
Nestled amidst the picturesque vineyards of the Beaujolais region, Château de la Couronne presents an enchanting stay in a 16th-century château. Renovated to offer modern comforts while preserving its historical essence, the château offers an idyllic countryside escape. Delight in wine tastings, explore the sprawling gardens, and experience the elegance of French aristocratic living. Booking Platform: Booking.com, Château de la Couronne Official Website
Attrap'Rêves – Allauch, Provence
For an intimate rendezvous with nature, Attrap'Rêves in Provence offers transparent bubble domes that allow guests to sleep under the stars. Surrounded by the tranquility of nature, these eco-friendly domes provide an immersive and magical experience. Wake up to breathtaking views of the night sky and revel in the serenity of the countryside. Booking Platform: Hotels.com, Attrap'Rêves Official Website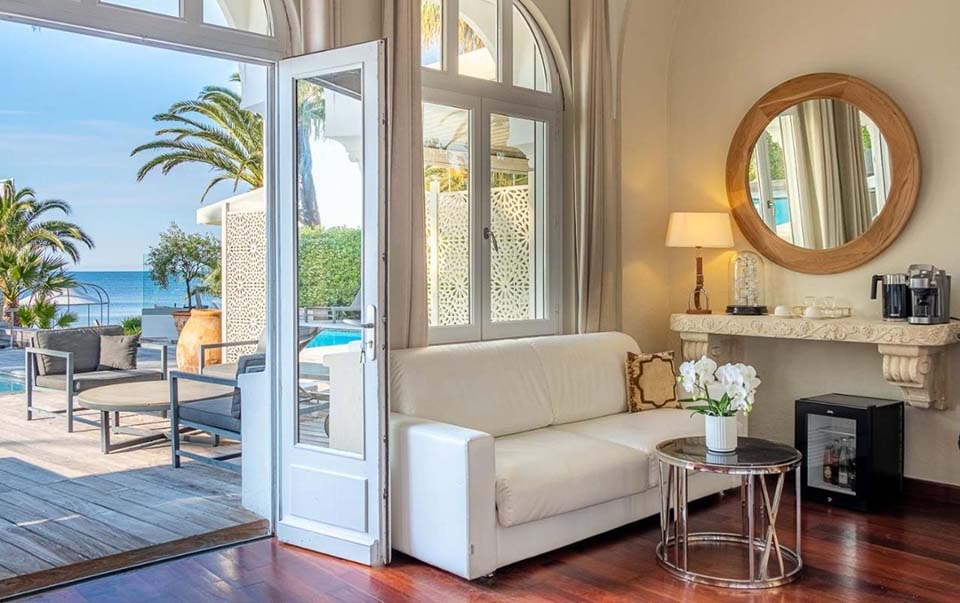 Les Cols Pavellons – Olot, Occitanie
Nestled in the picturesque Catalan Pyrenees, Les Cols Pavellons offers an avant-garde experience designed by renowned architects RCR Arquitectes. These minimalist glass pavilions blend harmoniously with the surrounding landscapes, providing a serene and contemporary retreat. Discover the fusion of modern architecture and nature while relishing the culinary delights of the Michelin-starred restaurant. Booking Platform: Booking.com, Les Cols Pavellons Official Website
Le Domaine des Vanneaux Golf & Spa – L'Isle-Adam, Île-de-France
Combining luxury with natural beauty, Le Domaine des Vanneaux Golf & Spa offers wooden cabins nestled within a picturesque golf course. Relax amid the serene countryside and enjoy leisurely rounds of golf while staying in beautifully designed cabins. The on-site spa ensures a rejuvenating experience, making it an ideal escape for both golf enthusiasts and nature lovers. Booking Platform: Hotels.com, Le Domaine des Vanneaux Official Website
Mont-Saint-Michel – Normandy
A UNESCO World Heritage Site, Mont-Saint-Michel offers a truly unique overnight experience. Stay within the historic abbey itself, or opt for accommodations on the mainland, providing breathtaking views of the medieval island commune. Avoid the daytime crowds and witness the magical transformation of the abbey at sunrise and sunset. Booking Platform: Booking.com, Mont-Saint-Michel Accommodations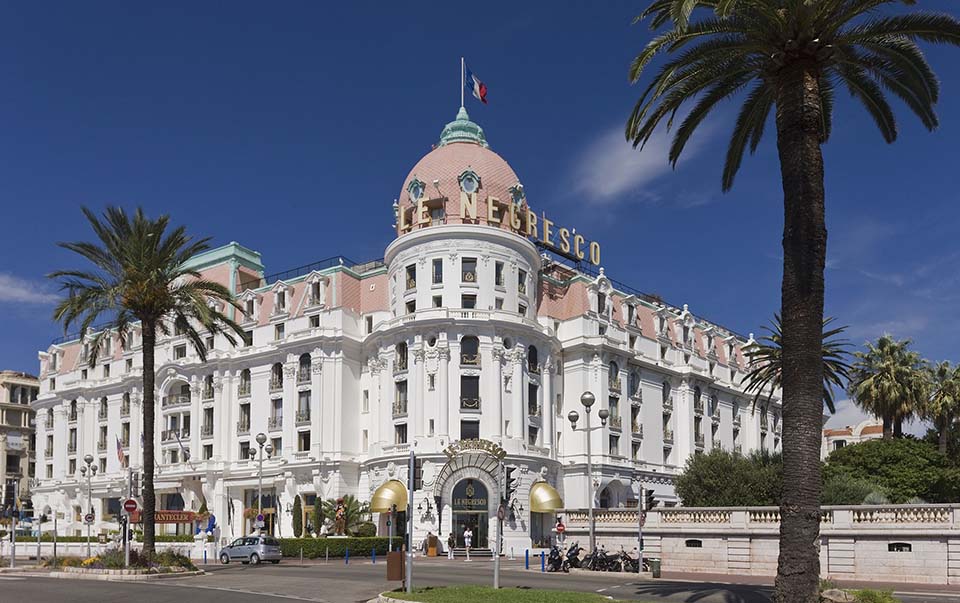 Hotel de Glace – Quebec, Occitanie
Venture near Quebec, France, to experience the wondrous Hotel de Glace, an ice hotel crafted entirely from ice and snow. With intricately carved ice sculptures and themed suites, this icy wonderland invites guests to enjoy ice-skating, ice slides, and warming up in cozy hot tubs. It is a magical destination for an unforgettable winter getaway. Booking Platform: Hotels.com, Hotel de Glace Official Website
Yacht-Hotel – Paris
For a lavish and unconventional stay in the heart of Paris, indulge in a floating experience on the River Seine with the Yacht-Hotel. Docked near the iconic Eiffel Tower, this elegant yacht offers opulent suites with private balconies, providing stunning views of the city's landmarks. Enjoy gourmet cuisine and relax in the intimate lounge area on deck, creating cherished memories of a lifetime. Booking Platform: Booking.com, Yacht-Hotel Official Website
France's collection of unique hotels opens the door to a world of extraordinary experiences, allowing you to transcend ordinary accommodation and immerse yourself in novel settings. From historical châteaux to transparent bubble domes and floating yachts, each stay promises to be an adventure of its own. Embrace the magic of France with these captivating and unconventional stays, and reserve your extraordinary experience seamlessly with trusted booking platforms. Prepare to embark on an unforgettable journey of exploration and wonder. Happy travels!