Nestled amidst the untamed beauty of its breathtaking landscapes, Iceland beckons travelers seeking a rejuvenating escape in harmony with nature. The country's stunning resorts offer an oasis of tranquility and adventure, where guests can unwind, recharge, and connect with the wonders of the natural world. I will guide you through an enchanting journey of Iceland's top resorts, where serenity meets exhilaration. Whether you wish to bask in geothermal waters, witness the dance of the Northern Lights, or partake in thrilling outdoor activities, these resorts promise an unforgettable and rejuvenating retreat. To assist you in planning your idyllic getaway, I will also include reputable booking platforms for each recommended resort.
Ion Adventure Hotel, Selfoss
Perched on a dramatic lava field, the Ion Adventure Hotel boasts a seamless blend of serenity and excitement. Surrounded by pristine nature, guests can indulge in a relaxing soak in the outdoor geothermal pool while admiring panoramic views of the Icelandic countryside. The hotel's modern design harmonizes with the rugged environment, creating an ambiance of tranquility. To heighten the adventure, the resort offers various excursions, including horseback riding and hiking, ensuring an immersive connection with Iceland's natural wonders.
Booking Platform: Hotels.com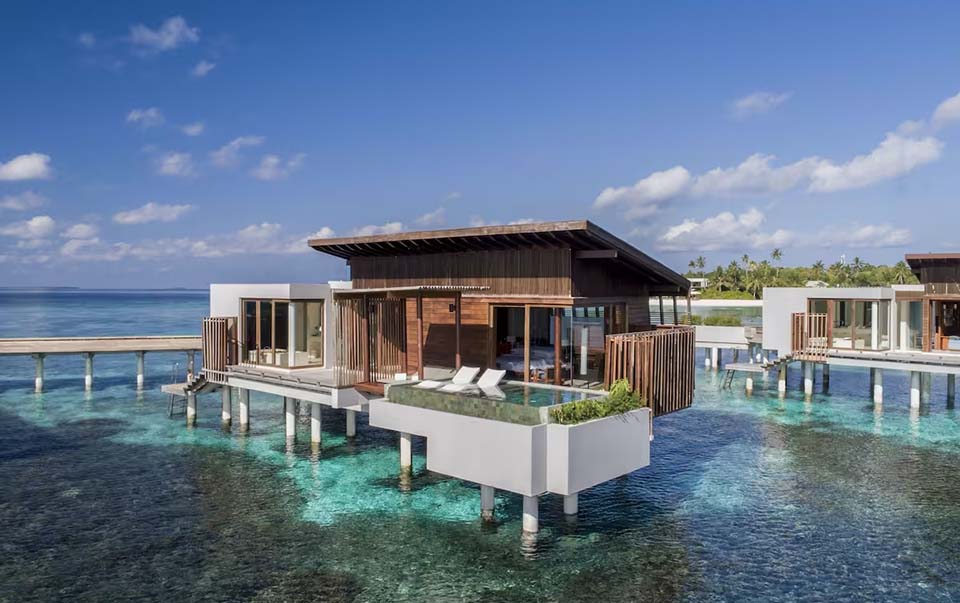 The Retreat at Blue Lagoon, Grindavik
Set against the mesmerizing backdrop of the iconic Blue Lagoon, The Retreat offers an unparalleled spa experience. With exclusive access to the geothermal waters, guests can luxuriate in the warm embrace of the mineral-rich lagoon, surrounded by surreal lava formations. The Retreat's tranquil ambiance and premium spa treatments ensure a blissful and rejuvenating escape.
Booking Platform: The Retreat at Blue Lagoon Official Website
Hotel Rangá, Hella
For stargazing enthusiasts and nature lovers, Hotel Rangá provides an idyllic setting for a serene getaway. Situated along the Rangá River and encompassed by vast lava fields, this remote resort promises a magical encounter with the awe-inspiring Northern Lights. After a day of exploration, guests can unwind in cozy and well-appointed rooms, taking in the beauty of the surroundings.
Booking Platform: Booking.com
Deplar Farm, Troll Peninsula
Envision a luxurious wilderness retreat surrounded by majestic mountains—Deplar Farm offers just that. This exclusive lodge provides a range of thrilling activities, from heli-skiing to fly-fishing, enabling guests to embrace the spirit of adventure. After an adrenaline-filled day, unwind in the hotel's heated outdoor pool, where panoramic views of the untamed wilderness await.
Booking Platform: Booking.com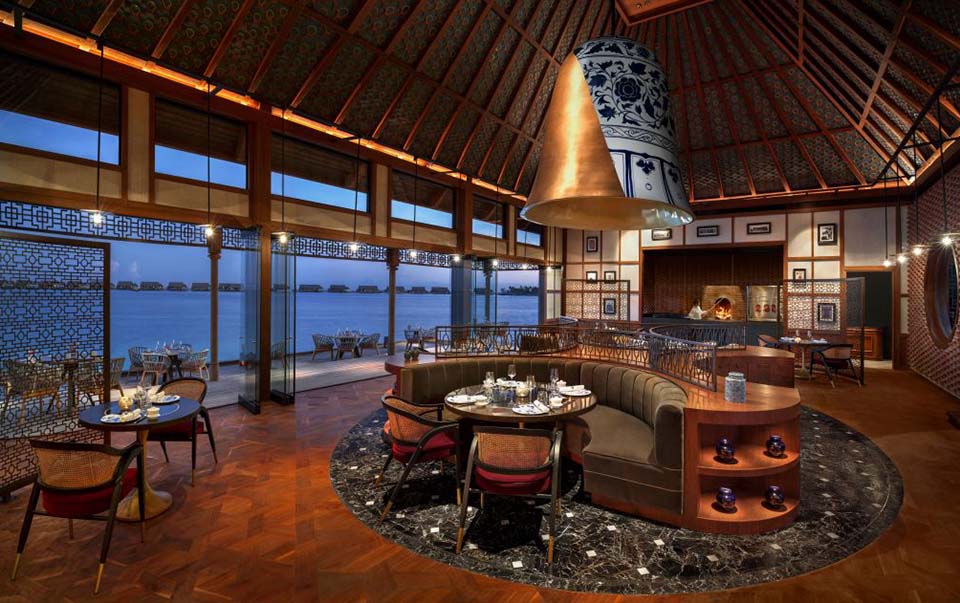 Hotel Husafell, Borgarnes
Nestled in a picturesque oasis of birch trees and lava fields, Hotel Husafell invites guests to a serene escape in the embrace of nature. Relax in the hotel's geothermal pool, or embark on a scenic hike to nearby waterfalls and glaciers. The hotel's eco-friendly design and focus on sustainability make it a perfect choice for environmentally-conscious travelers.
Booking Platform: Expedia
Silica Hotel, Grindavik
Located amidst the raw beauty of the Reykjanes Peninsula, Silica Hotel offers a rejuvenating experience inspired by its surroundings. Guests have access to the rejuvenating Blue Lagoon waters, known for their therapeutic properties. The hotel's minimalist design and warm ambiance ensure a tranquil retreat in harmony with nature.
Booking Platform: Silica Hotel Official Website
Iceland's stunning resorts provide a gateway to rejuvenation and bliss amidst the country's awe-inspiring landscapes. From The Retreat's ethereal experience to the exhilarating Deplar Farm, each resort on this list promises an unforgettable encounter with nature's wonders. To embark on your rejuvenating journey, rely on reputable booking platforms such as Hotels.com, The Retreat at Blue Lagoon Official Website, Booking.com, Expedia, and Silica Hotel Official Website. Immerse yourself in the splendor of Iceland's wilderness, and let these resorts rejuvenate your spirit, leaving you with cherished memories of a blissful retreat in nature's embrace.