my quest for exceptional experiences has led me to Croatia, a land of diverse beauty and warm hospitality. I invite you to join me on an opulent journey to uncover Croatia's most exquisite luxury hotels, where indulgence and relaxation blend seamlessly. Through reputable booking platforms, we will explore a curated selection of top-tier accommodations that promise to redefine your travel experience. Prepare to be enchanted and pampered as we unveil Croatia's finest luxury escapes.
Hotel Excelsior Dubrovnik – Dubrovnik
Set against the azure Adriatic Sea, Hotel Excelsior Dubrovnik stands as a testament to timeless elegance. With a rich history dating back to 1913, this iconic hotel offers unrivaled views of Dubrovnik's ancient city walls and Lokrum Island. Guests are treated to lavish rooms and suites adorned with modern comforts. Booking this opulent property through esteemed platforms like Booking.com or Hotels.com ensures a refined and exclusive stay in the heart of Dubrovnik.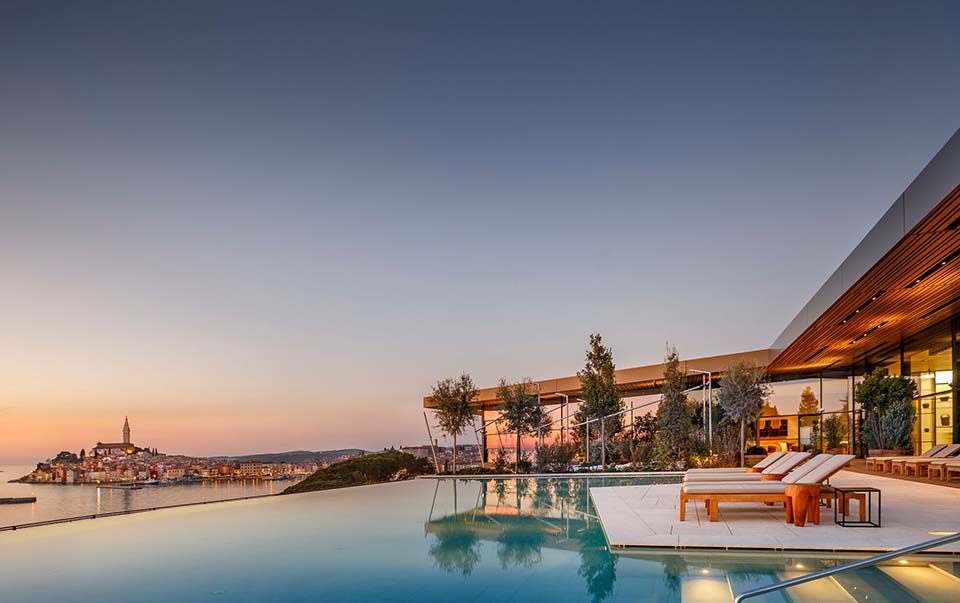 Sun Gardens Dubrovnik – Dubrovnik
Nestled amid Mediterranean gardens and a private beachfront, Sun Gardens Dubrovnik is a haven of luxury and tranquility. Embrace the stunning vistas of the Elaphiti Islands as you indulge in lavish suites and villas. The resort boasts a world-class spa and a delightful array of dining options. Booking this exquisite resort through reputable platforms like Booking.com or Hotels.com guarantees a seamless and unforgettable luxury escape.
Villa Dubrovnik – Dubrovnik
Perched on a cliff overlooking the Adriatic Sea, Villa Dubrovnik epitomizes modern sophistication. The hotel's captivating sea views, sumptuous accommodations, and serene spa create an atmosphere of pure indulgence. Booking this exceptional property on renowned platforms like Booking.com or Hotels.com ensures a luxurious and intimate retreat in Dubrovnik.
Lešić Dimitri Palace – Korčula
Discover the allure of Korčula Island at the charming Lešić Dimitri Palace, a luxury boutique hotel exuding elegance and charm. The 18th-century palace features opulent suites with private pools and Jacuzzis. Gourmet delights await at the award-winning LD Restaurant. Booking this intimate palace hotel through trusted platforms like Booking.com or Hotels.com guarantees a sophisticated and exclusive island escape.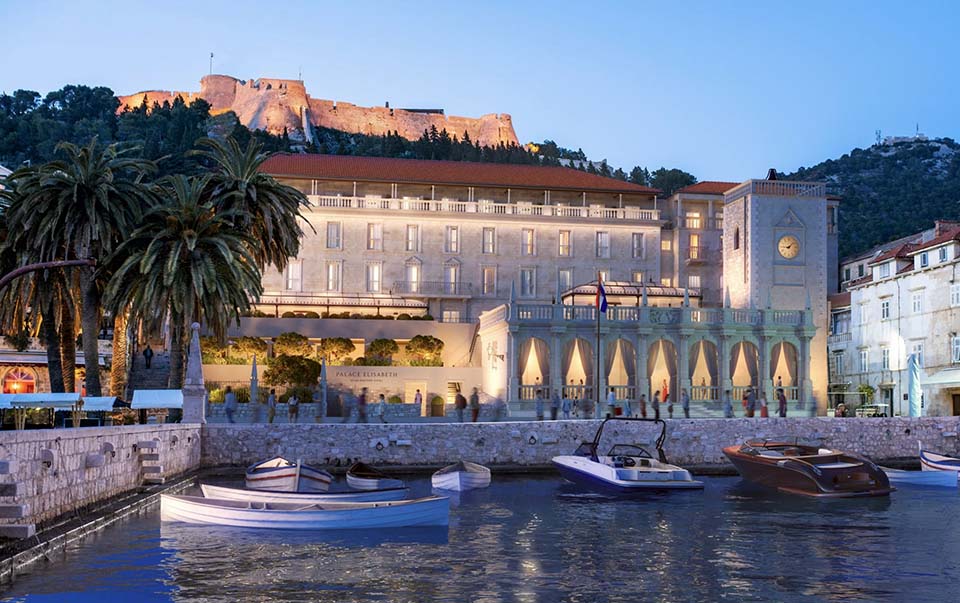 Hotel Bellevue – Dubrovnik
Overlooking the idyllic Miramare Bay, Hotel Bellevue presents contemporary luxury at its finest. Revel in spacious rooms and suites with mesmerizing sea views. The hotel's private beach and exclusive spa add to the indulgent experience. Booking this luxurious property on well-known platforms like Booking.com or Hotels.com ensures a memorable and pampering stay in Dubrovnik.
Adriana Hvar Spa Hotel – Hvar
Located on the vibrant island of Hvar, Adriana Hvar Spa Hotel boasts chic modernity and sweeping Adriatic Sea views. Stylish rooms, a rooftop pool, and a luxurious spa are just a few of the highlights. Booking this trendy hotel on reputable platforms like Booking.com or Hotels.com guarantees a fashionable and upscale escape on Hvar.
Kempinski Hotel Adriatic – Savudrija
Experience opulence on the Istrian Peninsula at Kempinski Hotel Adriatic. This luxury resort showcases elegant rooms and suites, a private beach, an 18-hole golf course, and a world-class spa. Booking this refined retreat through renowned platforms like Booking.com or Hotels.com guarantees an unforgettable and indulgent stay on the Adriatic coast.
Croatia's finest luxury hotels offer a gateway to a world of lavish splendor and gracious hospitality. From captivating sea views to elegant accommodations and world-class amenities, these escapes redefine luxury travel. Utilizing reputable booking platforms like Booking.com or Hotels.com ensures a seamless and rewarding reservation process. Whether you seek a romantic getaway, a serene beach retreat, or an immersive cultural experience, let Croatia's top luxury hotels elevate your journey to unforgettable heights. Surrender to the allure of opulence and indulge in the finest hospitality at Croatia's exclusive luxury retreats. Happy travels!