Croatia, with its stunning landscapes and thriving business centers, offers a collection of exceptional business hotels that seamlessly blend productivity with relaxation. we will explore some of Croatia's finest business hotels, where you can conduct meetings, conferences, and work efficiently while still savoring the country's rich culture and breathtaking scenery. With the aid of reputable booking platforms, we will navigate through an array of options, ensuring you find the ideal business hotel that caters to your professional and personal needs.
Zagreb: Croatia's Capital of Business
As the beating heart of Croatia's business landscape, Zagreb offers an impressive array of business hotels. The Westin Zagreb, strategically located in the city center, offers spacious meeting facilities, high-speed internet, and a 24-hour business center. Its proximity to cultural landmarks like the Zagreb Cathedral and Ban Jelačić Square ensures leisure time can be spent immersing in the city's rich history.
Dubrovnik: Where Business Meets History
Dubrovnik, the epitome of historical beauty, is also a thriving business hub. The Hilton Imperial Dubrovnik, perfectly situated near the city's Old Town, offers cutting-edge meeting rooms and a business center, allowing you to conduct business efficiently while being within steps of UNESCO World Heritage Sites.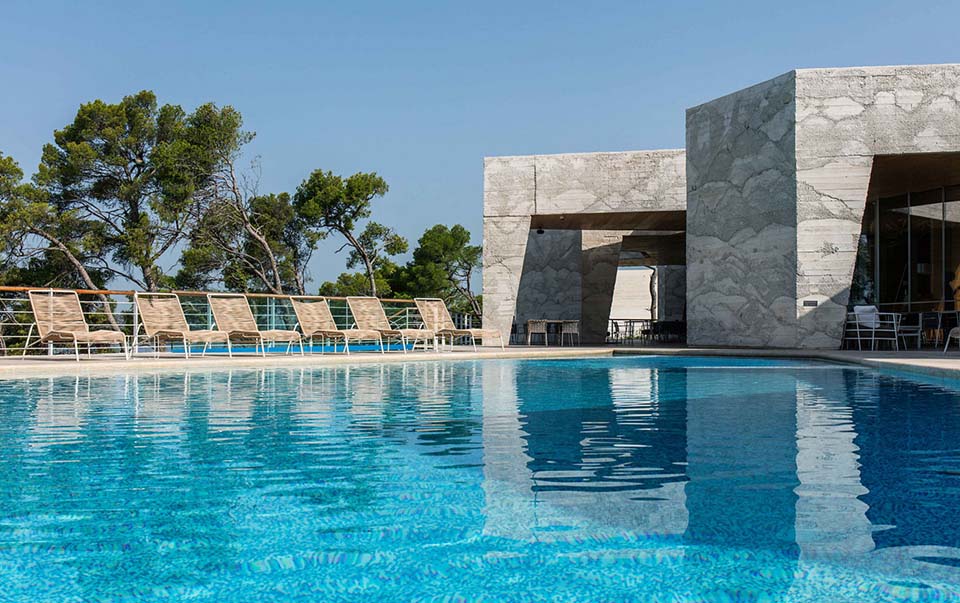 Split: A Coastal Haven for Business
Split, a coastal gem with a flourishing business scene, is a perfect blend of work and leisure. The Radisson Blu Resort & Spa, Split provides modern meeting facilities and stunning Adriatic views, offering a chance to unwind after work with a visit to the hotel's spa or a leisurely stroll along the waterfront.
Rijeka: An Emerging Business Hub
Rijeka, an emerging business destination, presents a selection of excellent business accommodations. The Grand Hotel Bonavia, centrally located in the city, offers well-appointed meeting rooms, high-speed internet, and a fitness center, ensuring you stay productive and rejuvenated during your stay.
Opatija: Seaside Serenity for Business
Opatija's picturesque landscapes and luxurious business hotels make it a desirable destination for corporate travelers. The Remisens Premium Hotel Ambasador features a modern conference center and executive rooms with breathtaking sea views, providing the perfect harmony of work and relaxation.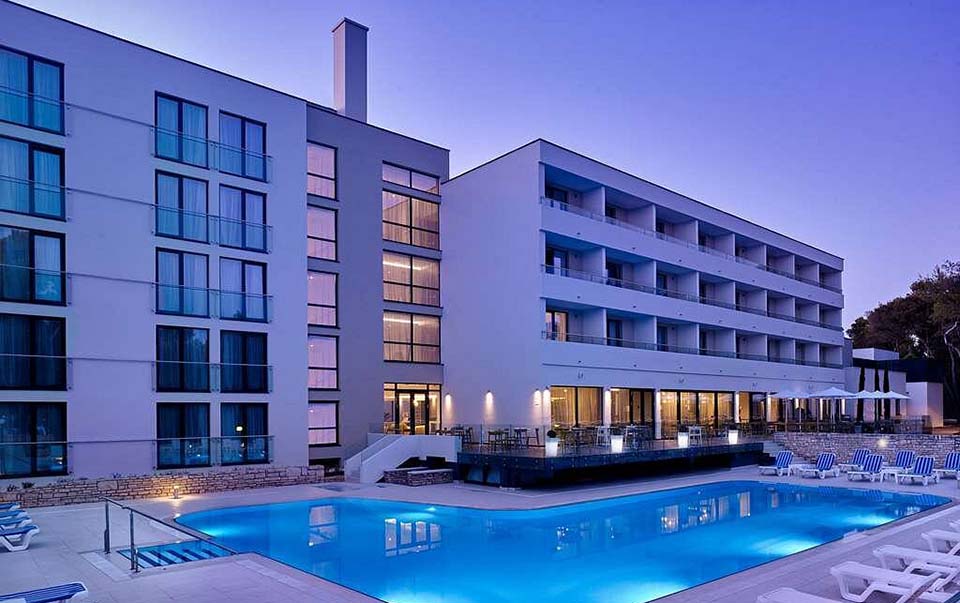 Pula: Balancing History and Business
Pula's historical heritage and growing business sector make it an appealing choice for business travelers. The Park Plaza Histria Pula, conveniently located near the city's business district, offers state-of-the-art meeting facilities, a business center, and easy access to iconic landmarks like the Pula Arena.
Šibenik: A Hidden Business Retreat
Nestled amid the charm and maritime ambiance, Šibenik offers a serene business escape. The D-Resort Šibenik, set on a private peninsula, boasts meeting rooms with natural light and picturesque sea views, providing a refreshing environment for productivity and leisure.
Zadar: A Fusion of Work and Serenity
Zadar, renowned for its historical treasures and vibrant business opportunities, appeals to professionals seeking both work and relaxation. The Falkensteiner Club Funimation Borik offers contemporary conference facilities, a business corner, and a wellness center, ensuring you unwind after a successful workday.
In Croatia, business travel becomes a harmonious experience where work seamlessly blends with leisure. From Zagreb's thriving business scene to Dubrovnik's enchanting history, Croatia's business hotels cater to the needs of modern professionals. By utilizing reputable booking platforms such as Booking.com, Hotels.com, and other similar platforms, you can confidently select the perfect business hotel that aligns with your professional demands and enables you to indulge in Croatia's cultural marvels. With a well-balanced business hotel as your base, you can effectively navigate through work commitments while enjoying the splendor and vibrancy of Croatia. Here's to successful and enjoyable business travels!