Hungary, with its captivating blend of history and modernity, has emerged as a sought-after destination for business travelers. The country's strategic location in Central Europe, thriving economy, and vibrant cultural scene make it an ideal choice for business ventures and conferences. For the discerning business traveler seeking a seamless and productive stay, Hungary offers a selection of top-notch business hotels that effortlessly combine comfort and professionalism. we will explore Hungary's premier business hotels, ensuring you find the perfect abode for your next business sojourn. Additionally, I will provide information on reputable booking platforms to facilitate your reservation process.
Kempinski Hotel Corvinus Budapest, Budapest
Nestled in the heart of Budapest, Kempinski Hotel Corvinus is a beacon of refined luxury and efficient service. This five-star establishment boasts state-of-the-art conference facilities, making it an ideal venue for business meetings and seminars. The exquisitely furnished rooms and suites offer a serene sanctuary for relaxation after a busy day of negotiations. Additionally, the hotel's fitness center and spa facilities provide ample opportunities for rejuvenation and well-being.
Booking Platform: Kempinski Hotels Official Website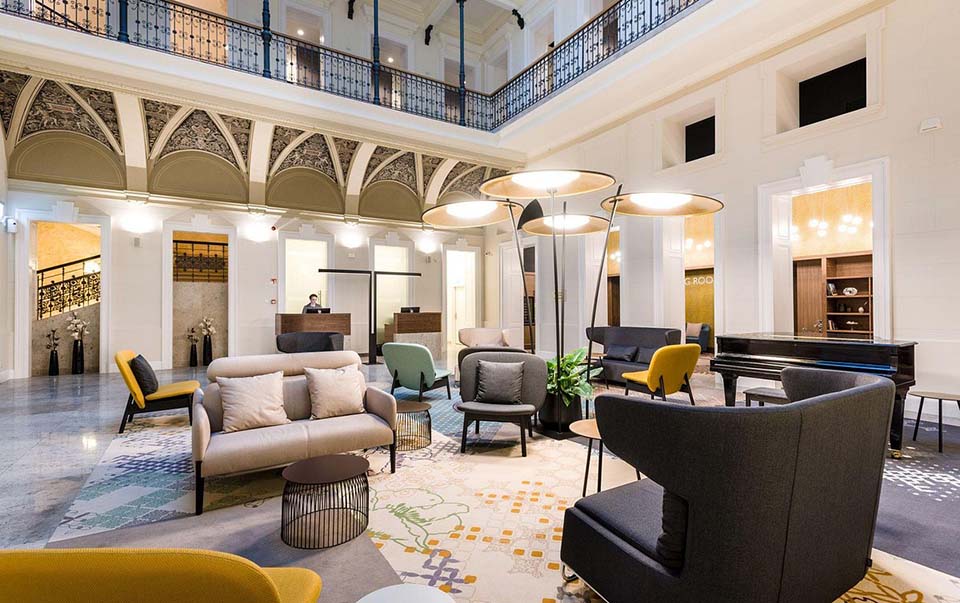 InterContinental Budapest, Budapest
Gracing the banks of the Danube River, InterContinental Budapest presents stunning vistas of the city's iconic landmarks. The hotel's business center is fully equipped with modern amenities and versatile meeting spaces, catering to the needs of corporate events. The rooftop bar provides an enchanting setting for networking and soaking in the panoramic cityscape. After a productive day, guests can unwind in the hotel's wellness center or take a leisurely stroll across the nearby Chain Bridge.
Booking Platform: InterContinental Hotels Group Official Website
Hilton Budapest, Budapest
Perched atop Castle Hill, Hilton Budapest offers an enchanting ambiance for conducting business with finesse. The hotel's business center provides a comprehensive range of services, including fully-equipped meeting rooms and dedicated secretarial support. Guests can savor authentic Hungarian cuisine at the hotel's restaurants and enjoy a moment of tranquility with a glass of local wine on the terrace overlooking the majestic Danube.
Booking Platform: Hilton Hotels & Resorts Official Website
Aquaworld Resort Budapest, Budapest
For an exceptional and invigorating experience, Aquaworld Resort Budapest is a captivating choice. This unique resort-style hotel features extensive conference facilities, complemented by the thrilling Aquaworld Budapest water park, perfect for team-building activities. The comfortable and thoughtfully designed rooms offer a restful retreat, while the onsite spa and wellness center provide the ideal escape after a productive day.
Booking Platform: Booking.com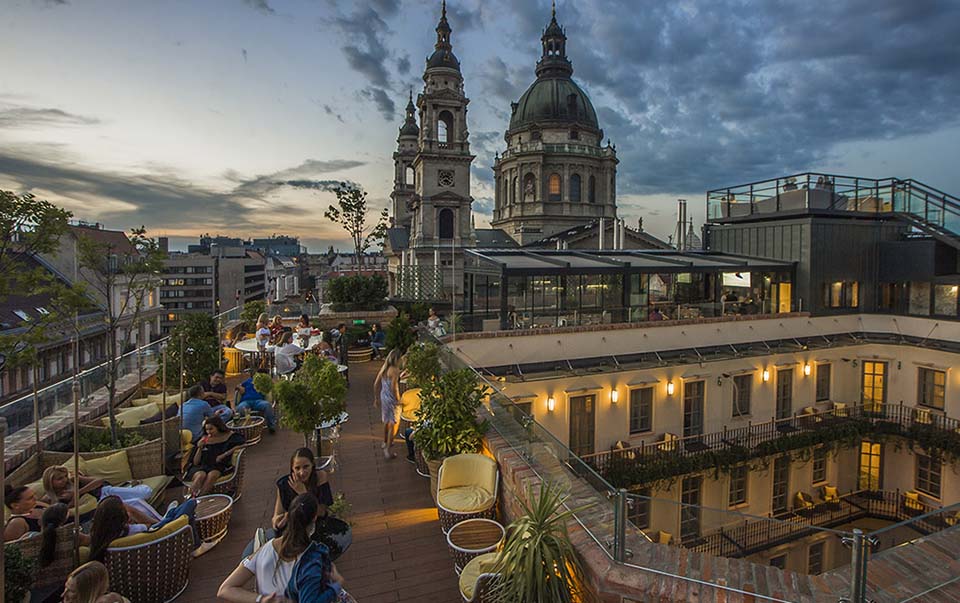 Continental Hotel Budapest, Budapest
Centrally situated in Budapest's vibrant city center, Continental Hotel Budapest marries contemporary aesthetics with timeless elegance. The hotel's well-appointed business center is tailored to meet the needs of corporate travelers. After a day of meetings, guests can unwind at the rooftop wellness area, complete with a heated pool and mesmerizing city views.
Booking Platform: Hotels.com
Aria Hotel Budapest by Library Hotel Collection, Budapest
Inspired by the world of music, Aria Hotel Budapest sits adjacent to St. Stephen's Basilica, exuding a unique boutique charm. This intimate and upscale hotel offers state-of-the-art meeting facilities, infused with artistic flair. The rooftop garden provides a serene space for relaxation and networking, offering a stunning panorama of Budapest's architectural splendors.
Booking Platform: Aria Hotel Budapest Official Website
Hungary's business hotels are a testament to the country's commitment to elevating comfort and professionalism for corporate travelers. Each hotel on our list provides an array of amenities and services, tailored to ensure a seamless and productive stay. To secure your reservation, consider using reputable booking platforms such as Kempinski Hotels Official Website, InterContinental Hotels Group Official Website, Hilton Hotels & Resorts Official Website, Booking.com, Hotels.com, and Aria Hotel Budapest Official Website. With these exceptional business hotels as your base, you can navigate Hungary's thriving business landscape with ease while immersing yourself in its rich cultural heritage and warm hospitality.