Planning a family vacation can be both exciting and challenging, especially when you want to ensure that every member of the family has a fantastic time. Hungary, with its rich history, breathtaking landscapes, and vibrant culture, offers an array of family-friendly destinations that cater to all ages. To make the most of your family getaway, choosing the right accommodation is essential. we will explore these top-notch hotels and recommend reputable booking platforms to streamline your travel planning.
Danubius Hotel Helia, Budapest
Nestled along the picturesque Danube River in Budapest, Danubius Hotel Helia is an ideal choice for families seeking a blend of relaxation and excitement. The hotel's spacious family rooms offer comfort and convenience, while the indoor and outdoor pools with water slides guarantee endless fun for the little ones. Parents can unwind at the hotel's wellness center, complete with saunas and a fitness room. With Budapest's attractions just a short drive away, Danubius Hotel Helia serves as an excellent base for family adventures.
Booking Platform: Danubius Hotels Official Website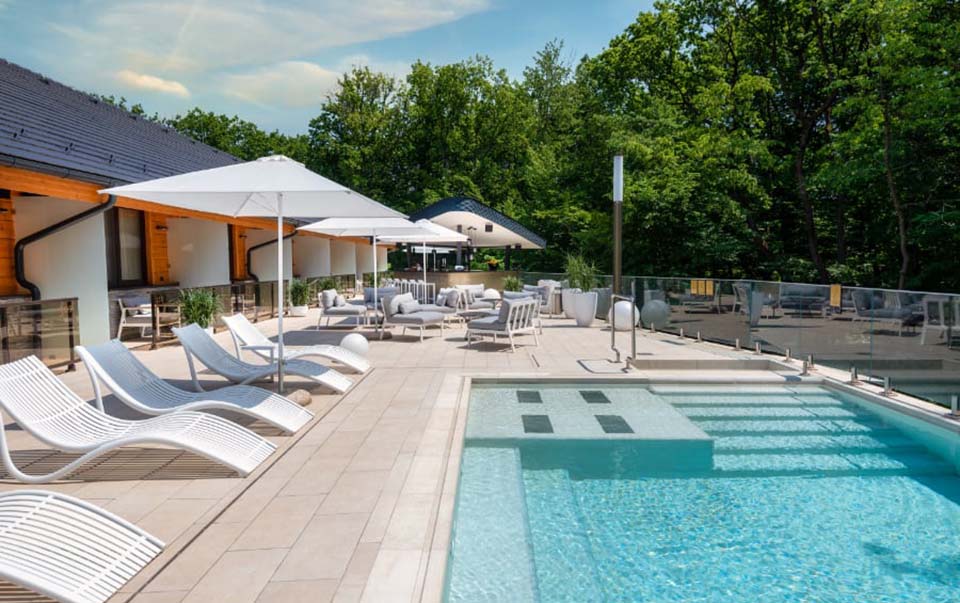 Aquaworld Resort Budapest, Budapest
For a thrilling water park experience combined with luxurious accommodation, Aquaworld Resort Budapest is a top-notch option. The hotel's expansive water park boasts numerous pools, slides, and a lazy river, promising hours of enjoyment for the entire family. The spacious family suites offer comfort and privacy, and the onsite restaurants cater to various culinary preferences. The resort's spa facilities allow parents to relax while the kids have a blast at the water park.
Booking Platform: Booking.com
Hunguest Hotel Bál Resort, Balatonalmádi
Set on the shores of the stunning Lake Balaton, Hunguest Hotel Bál Resort is a haven for families seeking lakeside relaxation. The hotel's family-friendly rooms provide a cozy retreat after a day of exploring the area. Children will love the hotel's playground and kids' club, while parents can indulge in the spa and wellness facilities. With Lake Balaton's sandy beaches just steps away, the whole family can enjoy water sports and leisurely walks along the lake.
Booking Platform: Hotels.com
Kolping Hotel Spa & Family Resort, Alsópáhok
Nestled amidst the scenic landscapes of Alsópáhok, Kolping Hotel Spa & Family Resort is a paradise for families seeking a fun-filled getaway. The hotel's family rooms are thoughtfully designed to cater to the needs of families of all sizes. The extensive water park with pools, water slides, and adventure zones will keep the kids entertained, while the hotel's activity program ensures a memorable stay. Parents can also enjoy the hotel's spa facilities for relaxation and rejuvenation.
Booking Platform: Kolping Hotel Official Website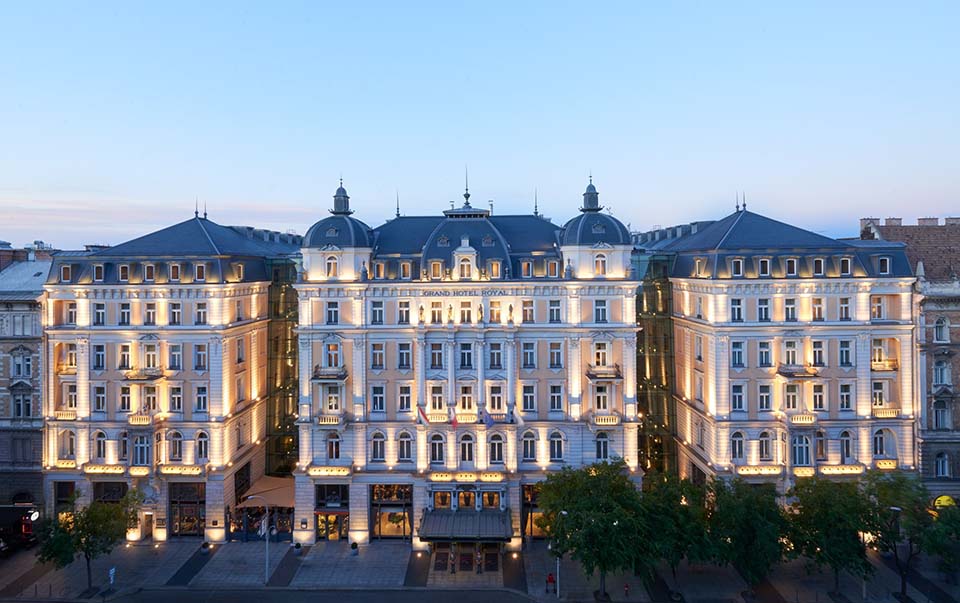 Thermal Hotel Visegrád, Visegrád
Overlooking the majestic Danube Bend, Thermal Hotel Visegrád provides a tranquil escape for families. The hotel's spacious family rooms offer stunning views of the surrounding landscape. Children will have a blast at the hotel's indoor and outdoor pools, while parents can enjoy the wellness facilities and thermal baths. The hotel's proximity to Visegrád Castle and other historical sites makes it an excellent starting point for family explorations.
Booking Platform: Booking.com
Bükfürdő Thermal & Spa Hotel, Bük
Located in the renowned thermal spa town of Bük, Bükfürdő Thermal & Spa Hotel offers a relaxing retreat for families. The hotel's family rooms ensure a comfortable stay for all members of the family. The thermal spa facilities, including pools, saunas, and wellness treatments, provide a perfect opportunity for relaxation. Moreover, the hotel's family-friendly services and nearby attractions make it an excellent choice for a family vacation.
Booking Platform: Hotels.com
Hungary's best family-friendly hotels cater to every family's needs, ensuring a fun-filled escape for all ages. These hotels offer a range of amenities and activities tailored to provide a memorable experience for the entire family. To secure your dream family vacation, consider using reputable booking platforms such as Danubius Hotels Official Website, Booking.com, and Hotels.com. Whether you choose to explore the vibrant city of Budapest or bask in the tranquility of Lake Balaton, these family-friendly hotels in Hungary promise an unforgettable and enjoyable adventure for the whole family.