Spain, with its diverse landscapes, rich history, and warm hospitality, is an ideal destination for families seeking unforgettable vacations. we embark on a journey to explore Spain's finest family-friendly hotels, where fun-filled experiences and comfortable stays merge to create cherished memories for all ages. From exciting kids' clubs and water parks to relaxing spa facilities for parents, these hotels offer an exceptional blend of family-oriented amenities. Join me as we unveil some of the best family-friendly hotels in Spain and discover the perfect setting for your family's dream vacation. To ensure a seamless booking process, I'll also include trusted platforms where you can secure your stay.
Ikos Andalusia, Estepona
Nestled along the mesmerizing Costa del Sol, Ikos Andalusia beckons families with its luxurious and all-inclusive offerings. Spacious suites with separate sleeping areas for children and adults ensure privacy and comfort. The Hero Kids' Club boasts a variety of supervised activities, while parents can unwind at the serene spa or explore the pristine beach. The hotel's beachfront location provides opportunities for sun-soaked family adventures.
Booking Platform: Booking.com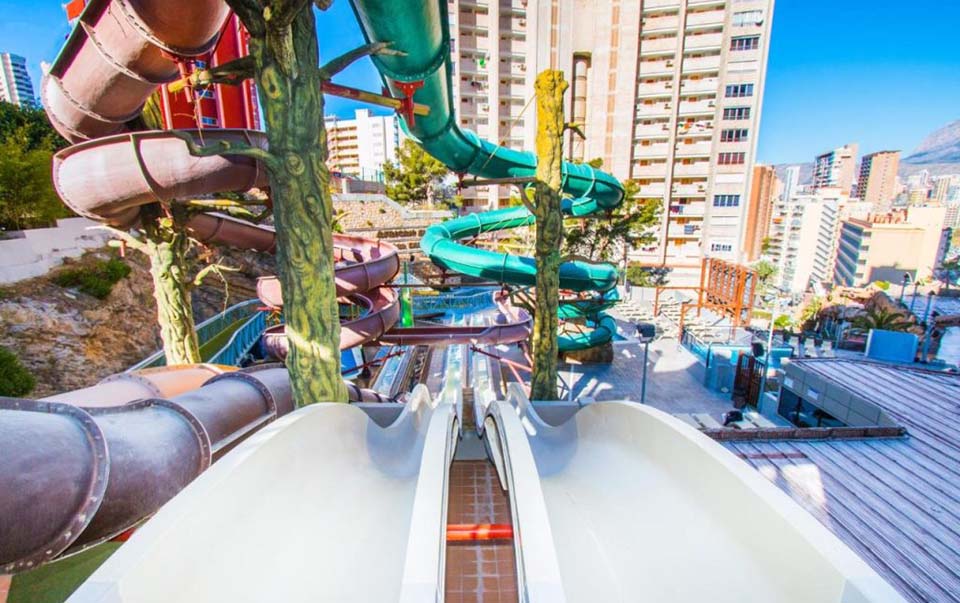 Royal Hideaway Sancti Petri, Cadiz
Set against the picturesque shores of Cadiz, Royal Hideaway Sancti Petri is a haven of luxury and relaxation. The hotel's Kids' Club offers a plethora of engaging activities, from arts and crafts to exciting water sports. While children play, parents can enjoy a romantic dinner at one of the resort's exquisite restaurants. The spacious family suites ensure a comfortable stay for all.
Booking Platform: Expedia
Princesa Yaiza Suite Hotel Resort, Lanzarote
Located on the captivating island of Lanzarote, Princesa Yaiza Suite Hotel Resort delights families with its expansive pools and separate children's pool. The Kikoland Kids' Club offers supervised activities, while parents can indulge in the Thalasso Spa or savor gourmet dining. The family suites cater to the diverse needs of all family members.
Booking Platform: Hotels.com
Sol Katmandu Park & Resort, Mallorca
Sol Katmandu Park & Resort, situated in Mallorca, promises endless excitement for families. With free access to Katmandu Park's thrilling attractions, including the Splash Park and soft play areas, kids will be delighted. Meanwhile, parents can relax by the poolside or engage in a round of golf nearby.
Booking Platform: Booking.com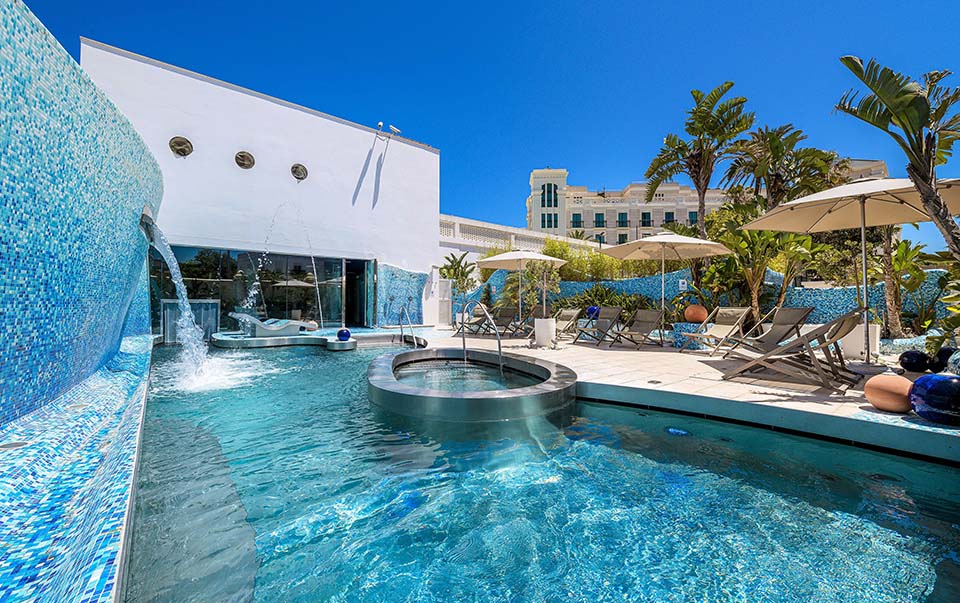 PortAventura Hotel Gold River, Salou
For a truly unforgettable family vacation, PortAventura Hotel Gold River in Salou is the perfect choice. The Wild West-themed hotel creates a magical atmosphere for both children and parents. With unlimited access to PortAventura Park and Ferrari Land as part of the resort, families are in for endless fun and entertainment.
Booking Platform: Expedia
Magic Natura Animal, Waterpark & Polynesian Lodge Resort, Benidorm
At Magic Natura in Benidorm, families can immerse themselves in nature and adventure. Accommodations within a wildlife park offer a unique experience, allowing kids to wake up to the sounds of animals. The water park promises hours of splashing fun, while the kids' clubs provide engaging activities throughout the day. Parents can unwind at the adults-only pool or indulge in a relaxing massage.
Booking Platform: Hotels.com
Spain's best family-friendly hotels redefine the concept of family vacations, offering a perfect blend of entertainment, relaxation, and comfort for all ages. From the sunny beaches of Costa del Sol to the thrilling theme parks in Salou, these hotels cater to the diverse interests of children and parents alike. Book your stay through trusted platforms like Booking.com, Expedia, and Hotels.com to secure the best rates and ensure a seamless and unforgettable family getaway. Embrace the wonders of Spain together, as you create cherished memories that will last a lifetime.