In Albania, a country teeming with natural beauty and cultural treasures, serviced apartments have become a popular choice for those seeking a personalized and immersive stay. These fully-furnished apartments provide all the essential amenities, making them ideal for both short and extended stays.I will introduce you to some of the most exquisite serviced apartments in Albania, where you can enjoy the comforts of home while exploring the enchanting landscapes of this Balkan gem. Additionally, I will include reputable online booking platforms to ensure a seamless reservation process, making your journey in Albania truly unforgettable.
Sky Tower Apartments – Tirana
Nestled in the heart of Tirana, the Sky Tower Apartments offer contemporary and spacious serviced apartments with breathtaking city views. Each apartment is thoughtfully designed and comes equipped with modern amenities, ensuring a pleasant and convenient stay. Guests can take advantage of the on-site fitness center and rooftop terrace, allowing for relaxation and rejuvenation after a day of exploration. Located near prominent attractions, restaurants, and shopping centers, Sky Tower Apartments provide an exceptional home away from home experience. To secure your stay at Sky Tower Apartments, visit their official website or explore Booking.com for effortless and secure bookings.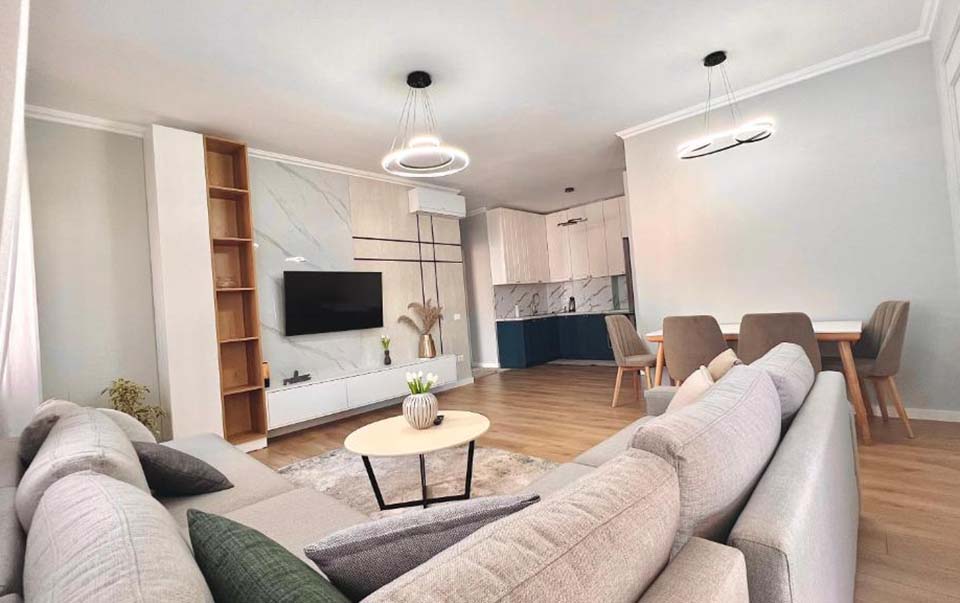 The Rooms Apartments – Vlorë
Located in the picturesque coastal town of Vlorë, The Rooms Apartments offer a serene escape by the sea. These well-appointed apartments cater to families and groups, featuring separate bedrooms, comfortable living areas, and fully-equipped kitchens. With the beach just a short stroll away, guests can indulge in the sun and partake in various water sports activities. The Rooms Apartments boast a friendly and accommodating staff, ensuring a memorable and pleasant stay in Vlorë. To reserve your home away from home at The Rooms Apartments, visit their official website or utilize Booking.com for a seamless reservation process.
Castle Park Residence – Gjirokastër
Nestled in the historic city of Gjirokastër, Castle Park Residence offers beautifully designed serviced apartments with a touch of traditional Albanian architecture. Each apartment is equipped with modern amenities and offers picturesque views of the surrounding mountains and the ancient Gjirokastër Castle. Guests can explore the UNESCO-listed old town and visit nearby attractions, such as the mesmerizing Blue Eye Spring. For an enchanting stay in Gjirokastër, book your serviced apartment at Castle Park Residence through their official website or via Booking.com.
The Plaza Residence – Sarandë
Overlooking the glistening Ionian Sea, The Plaza Residence in Sarandë offers elegant serviced apartments for an exquisite beachside escape. These apartments cater to families and groups with well-equipped kitchens and spacious living areas. The Plaza Residence features a private beach area, an outdoor pool, and a restaurant serving delectable Mediterranean cuisine. The ancient ruins of Butrint National Park are just a short drive away, offering guests an opportunity to delve into Albania's historical richness. To secure your apartment at The Plaza Residence, visit their official website or utilize Booking.com for a seamless booking experience.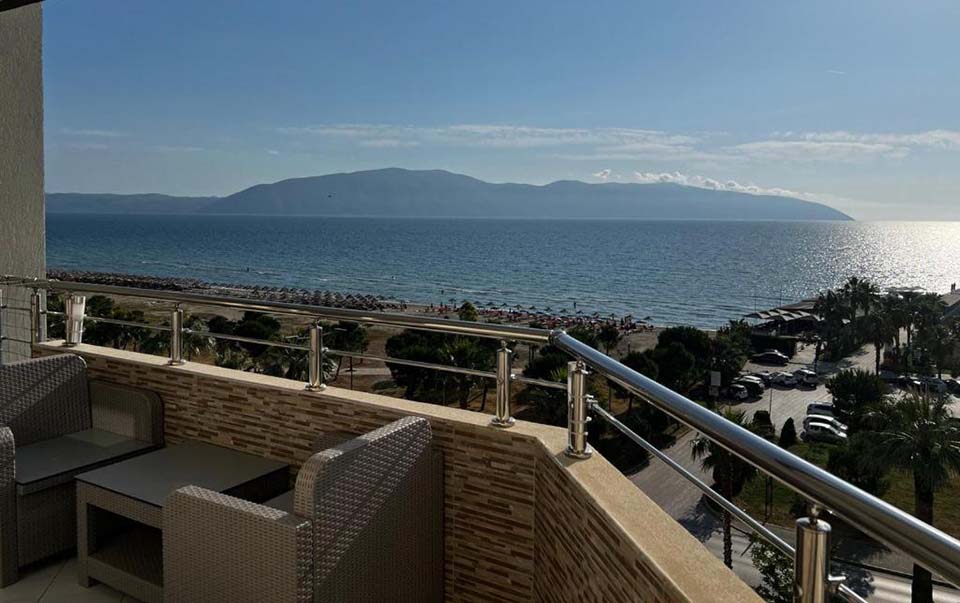 Relax Apartments – Shkodër
Nestled in the serene city of Shkodër, Relax Apartments provide a peaceful retreat amidst northern Albania's captivating landscapes. These modern and well-furnished apartments ensure a comfortable stay for travelers seeking to explore the region's natural beauty and cultural sites. Conveniently situated near local restaurants and shops, guests can effortlessly immerse themselves in the local cuisine and culture. To savor the tranquility of Shkodër at Relax Apartments, book your serviced apartment through their official website or choose Booking.com for a hassle-free reservation.
Serviced apartments in Albania offer travelers an opportunity to experience the comforts of home while exploring the country's natural wonders and cultural riches. From the modern elegance of Sky Tower Apartments in Tirana to the coastal charm of The Rooms Apartments in Vlorë, these accommodations provide a personalized and immersive stay. To simplify your reservation process, utilize reputable online booking platforms such as Booking.com or visit the properties' official websites. Embrace comfort and convenience and embark on an unforgettable journey in Albania with these exceptional serviced apartments. Happy travels!