France, a country synonymous with elegance and luxury, offers a myriad of opulent hotels that cater to discerning travelers seeking an exceptional getaway. From iconic city landmarks to enchanting countryside châteaux, these exclusive properties promise an experience of unparalleled indulgence and refined hospitality. we'll explore some of France's most exquisite luxury hotels, each offering a unique blend of sophisticated charm, world-class amenities, and exceptional service. To ensure a seamless journey from inspiration to reservation, we'll include trusted booking platforms, allowing you to secure your dream escape effortlessly.
Ritz Paris – Paris
Nestled in the heart of the French capital, the Ritz Paris is an epitome of timeless luxury. With its legendary heritage and impeccable service, this opulent landmark has been the preferred choice of royalty, celebrities, and dignitaries. Elegantly furnished rooms, Michelin-starred dining, and an enchanting garden beckon guests to indulge in refined grandeur. Booking Platform: Booking.com, Ritz Paris Official Website
Château de Bagnols – Beaujolais, Rhône-Alpes
Stepping into Château de Bagnols is like entering a fairy tale. This magnificent 13th-century castle stands amid vineyards and lush gardens, offering an unforgettable retreat in the tranquil Beaujolais countryside. Lavishly decorated suites, gourmet dining, and a serene spa ensure an escape filled with sophistication and charm. Booking Platform: Hotels.com, Château de Bagnols Official Website
Hôtel Plaza Athénée – Paris
Located on the prestigious Avenue Montaigne, Hôtel Plaza Athénée exudes Parisian elegance and glamour. Luxurious rooms boast chic décor, while the hotel's Michelin-starred restaurant, Alain Ducasse au Plaza Athénée, tantalizes the taste buds with exceptional culinary delights. The exquisite Dior Institut Spa adds to the allure, making it a haven of indulgence. Booking Platform: Booking.com, Hôtel Plaza Athénée Official Website
La Réserve Paris – Hotel and Spa – Paris
Tucked away in a serene corner of Paris, La Réserve Paris offers a refined sanctuary for the discerning traveler. The intimate property features exquisitely decorated rooms, personalized service, and a serene spa for ultimate relaxation. Michelin-starred dining at Le Gabriel adds a culinary journey to the unforgettable experience. Booking Platform: Hotels.com, La Réserve Paris – Hotel and Spa Official Website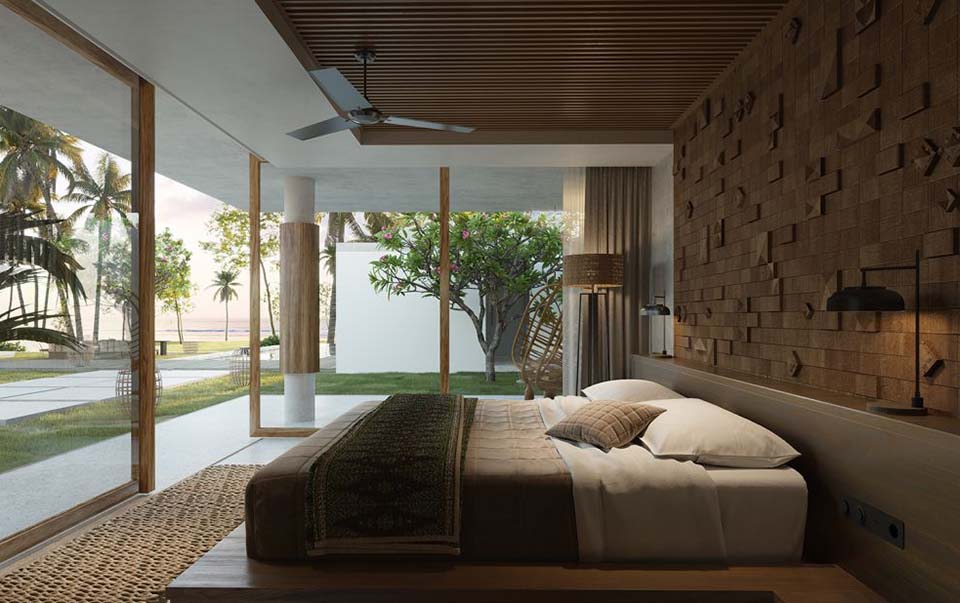 Le Meurice – Paris
Overlooking the Tuileries Garden, Le Meurice stands as a symbol of regal sophistication. This 18th-century palace hotel boasts opulent interiors, adorned with artistic masterpieces, and offers Michelin-starred dining at Le Meurice Alain Ducasse. Guests can revel in the spectacular views of Paris from the Rooftop Penthouse, adding to the allure of this iconic property. Booking Platform: Booking.com, Le Meurice Official Website
Domaine Les Crayères – Reims, Champagne
Amidst the vineyards of the Champagne region, Domaine Les Crayères transports guests to a world of elegance and gourmet indulgence. The luxurious château offers refined rooms, an acclaimed two-Michelin-starred restaurant, and a world-class wine cellar. Embrace the art of champagne tasting and bask in the tranquility of the lush gardens surrounding the estate. Booking Platform: Hotels.com, Domaine Les Crayères Official Website
Cheval Blanc Courchevel – Courchevel, French Alps
In the prestigious Courchevel ski resort, Cheval Blanc Courchevel delivers an extraordinary alpine experience. Elegant chalet-style suites, Michelin-starred dining, and an indulgent Guerlain Spa create a haven of relaxation amidst the breathtaking mountains. Personalized service ensures that every moment of your stay is exceptional. Booking Platform: Booking.com, Cheval Blanc Courchevel Official Website
France's collection of exquisite luxury hotels invites travelers to immerse themselves in a world of refinement and splendor. From the grandeur of city palaces to the serenity of countryside châteaux, each property promises an unforgettable escape. To secure your dream getaway with ease, rely on trusted booking platforms like Booking.com and Hotels.com. Embrace the allure of French sophistication and hospitality, and savor an experience where luxury knows no bounds. Embark on a journey of indulgence and create cherished memories that will last a lifetime. Happy travels!