Iceland, a land of ethereal beauty and captivating landscapes, is a dream destination for travelers seeking extraordinary experiences. Beyond its breathtaking natural wonders, the country also boasts a collection of unique and unconventional hotels that promise unforgettable stays. From sleeping in a bubble under the shimmering Northern Lights to staying in converted lighthouses overlooking the vast ocean, these hotels redefine the concept of hospitality. join me on an awe-inspiring journey to explore Iceland's most intriguing and offbeat hotels, ensuring that your stay in this mesmerizing country will be nothing short of extraordinary. To assist you in securing these once-in-a-lifetime experiences, I will include reputable booking platforms where you can reserve your unique stay.
Buubble Hotel, Reykjavik
Located just outside Reykjavik, Buubble Hotel offers an enchanting experience where guests can sleep under the stars in transparent bubbles. Surrounded by the serene Icelandic nature, these cozy bubbles provide an unobstructed view of the celestial wonders above, including the awe-inspiring Northern Lights. With comfortable amenities and thermal insulation, Buubble Hotel allows you to embrace the magic of nature while enjoying a comfortable night's sleep.
Booking Platform: Buubble Hotel Official Website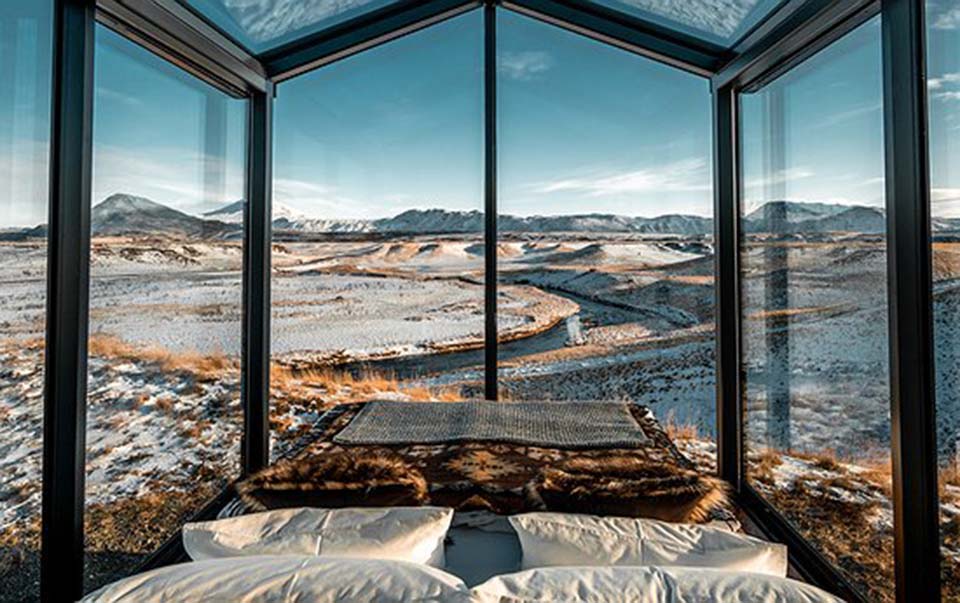 Hotel Rangá, Hella
Nestled in the picturesque Icelandic countryside, Hotel Rangá is a haven of themed rooms inspired by different continents. Each room exudes a unique charm, featuring decor and motifs reminiscent of Africa, Asia, or Antarctica. With attention to detail and personalized touches, Hotel Rangá provides guests with a one-of-a-kind experience that celebrates the world's diversity. After a day of exploration, indulge in stargazing from the hotel's outdoor geothermal hot tubs.
Booking Platform: Booking.com
Ion Adventure Hotel, Selfoss
Perched atop a lava field in Selfoss, the Ion Adventure Hotel is a captivating architectural marvel that seamlessly blends modern luxury with Iceland's rugged landscapes. Surrounded by geothermal hot springs and majestic mountains, the hotel offers panoramic views that leave guests in awe. Relax in the hotel's geothermal spa, complete with a sauna, steam room, and outdoor hot pool, or venture into the wilderness for thrilling adventures.
Booking Platform: Expedia
Silfra Dive Lodge, Thingvellir National Park
Calling all adventure seekers and divers! The Silfra Dive Lodge is a hidden gem located in Thingvellir National Park, offering direct access to the renowned Silfra Fissure. Divers can explore the crystal-clear waters between the tectonic plates, immersing themselves in an otherworldly underwater wonderland. The lodge provides a unique opportunity for underwater enthusiasts to stay close to this extraordinary dive site.
Booking Platform: Hotels.com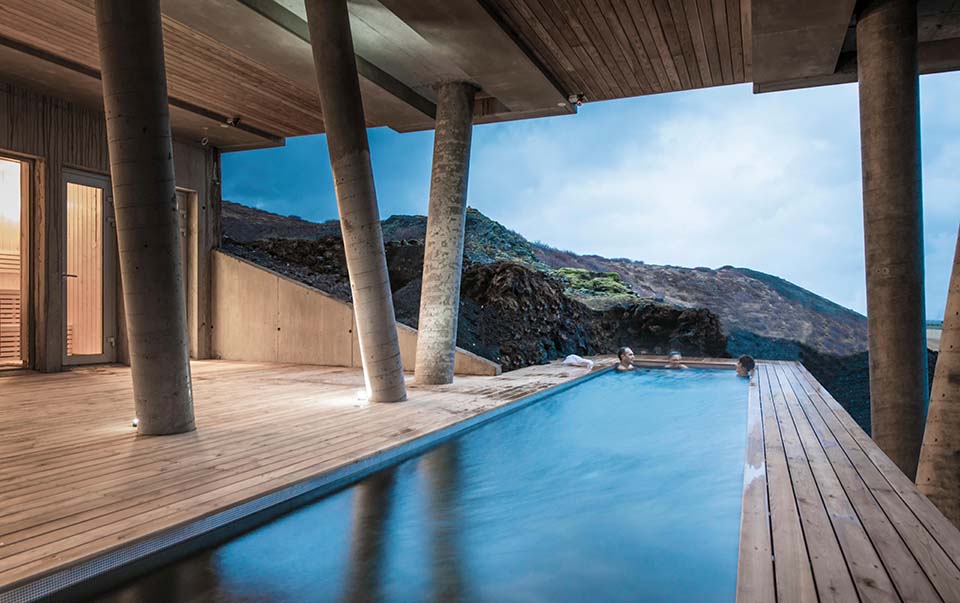 The Old Lighthouse, Snaefellsnes Peninsula
For a maritime experience like no other, The Old Lighthouse on the mesmerizing Snaefellsnes Peninsula offers a peaceful retreat amidst Iceland's rugged coastline. Transformed from a working lighthouse, this charming accommodation allows guests to savor panoramic views of the ocean and surrounding landscapes. Embrace the simplicity of life by the sea and reconnect with nature in this remote and tranquil location.
Booking Platform: The Old Lighthouse Official Website
Deplar Farm, Troll Peninsula
Nestled in the heart of the captivating Troll Peninsula, Deplar Farm presents an exclusive and adventurous escape. This luxury lodge, formerly a sheep farm, now caters to a limited number of guests, ensuring personalized service and attention to detail. Surrounded by majestic mountains and pristine wilderness, Deplar Farm offers a range of exhilarating activities, from heli-skiing to glacier hiking, allowing you to immerse yourself in Iceland's untamed beauty.
Booking Platform: Booking.com
Iceland's unique hotels are a testament to the country's unparalleled creativity and affinity for nature. From Buubble Hotel's enchanting bubble accommodations to the themed rooms of Hotel Rangá, each property offers a distinctive and immersive experience that will forever remain etched in your memory. To embark on these extraordinary adventures, use trusted platforms such as Buubble Hotel Official Website, Booking.com, Expedia, and Hotels.com to secure your dream stay. Embrace the allure of unconventional accommodations in Iceland, where each hotel promises a journey of wonder, enchantment, and awe.