Spain, a country renowned for its vibrant culture, breathtaking landscapes, and rich history, offers travelers a myriad of unforgettable experiences. we embark on a captivating exploration of Spain's most unconventional hotels, where innovation meets tradition, and hospitality is redefined. From cave dwellings and treehouses to medieval castles and contemporary architectural marvels, these exceptional properties promise to create cherished memories for every adventurer. Let's immerse ourselves in these one-of-a-kind stays that showcase the boundless creativity of Spanish hospitality. To ensure a seamless booking process, I'll also include trusted platforms where you can secure your unique stay.
Cuevas de Bardenas, Navarre
Nestled within the otherworldly Bardenas Reales Natural Park in Navarre, Cuevas de Bardenas offers a remarkable experience of staying in a cave hotel. These eco-friendly cave rooms blend modern comforts with rustic charm, creating an enchanting ambiance. Guests can wake up to breathtaking views of the lunar-like landscape and bask in the magical sunrise from the warmth of their cave. Cuevas de Bardenas epitomizes sustainable luxury.
Booking Platform: Booking.com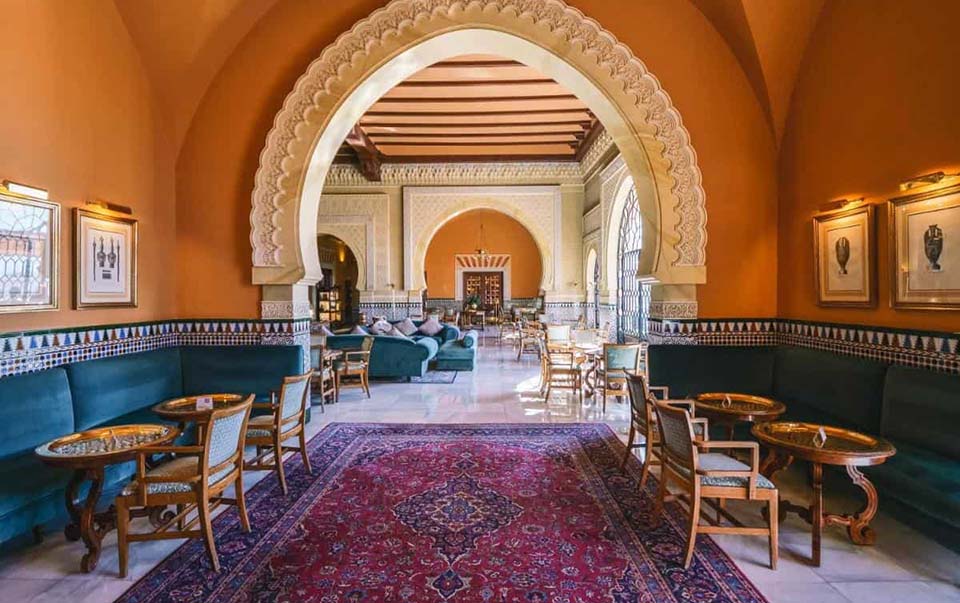 Treehouse Hotel Spain, Catalunya
For nature enthusiasts and adventurers, the Treehouse Hotel Spain in Catalunya is an idyllic haven. Nestled in a secluded forest, this boutique hotel features eco-friendly treehouses suspended amidst the trees. Embrace a back-to-nature experience while enjoying luxurious amenities, panoramic views, and the harmonious sounds of the forest. It's a whimsical escape from the daily hustle and bustle.
Booking Platform: Expedia
Parador de Cardona, Catalonia
Step back in time and indulge in regal charm at Parador de Cardona in Catalonia. Housed in a medieval castle atop a hill, this historic fortress offers sweeping vistas of the picturesque countryside. With its imposing stone walls and rich history, guests can relive a fairytale setting. The hotel's elegant rooms and exceptional dining options add to the allure of this unforgettable stay.
Booking Platform: Hotels.com
Hotel Marques de Riscal, Elciego
Designed by iconic architect Frank Gehry, Hotel Marques de Riscal in Elciego stands as a masterpiece of modern architecture amid the vineyards of Rioja Alavesa. The titanium-clad building seamlessly blends with the surrounding landscape. Guests can revel in a luxurious stay in contemporary-styled rooms and suites, complemented by the hotel's world-class spa and Michelin-starred restaurant.
Booking Platform: Booking.com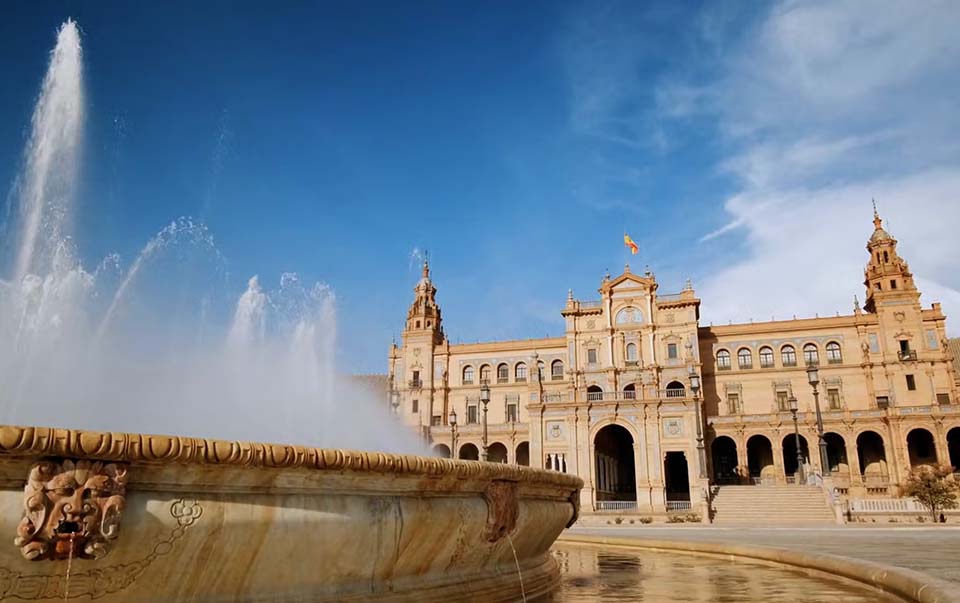 Aire de Bardenas, Navarre
Nestled within the heart of Bardenas Reales Natural Park, Aire de Bardenas promises a seamless blend of minimalism and comfort. The hotel's bubble rooms, resembling futuristic igloos, offer guests the unique opportunity to sleep under the stars while maintaining a sense of privacy. Surrounded by the vast desert landscape, this unconventional stay promises an immersive experience in nature.
Booking Platform: Expedia
Balneario de Leana, Murcia
Experience the enchantment of underwater accommodations at Balneario de Leana in Murcia. This charming hotel features rustic and cozy rooms with a twist – some boast transparent floors, allowing guests to observe the natural spring beneath them. The hotel's thermal waters and rejuvenating spa treatments add to the overall sense of relaxation and well-being.
Booking Platform: Hotels.com
Spain's unconventional hotels offer travelers the chance to escape the ordinary and embark on extraordinary journeys. From cave dwellings and treehouses to medieval castles and modern architectural wonders, these accommodations showcase the innovative spirit of Spanish hospitality. Book your stay through trusted platforms like Booking.com, Expedia, and Hotels.com to secure the best rates and ensure a seamless and unforgettable journey. Embrace the magic of these unique stays as you create cherished memories that will last a lifetime.