Nestled in the Balkans, this picturesque country offers a plethora of luxurious resorts that promise an unparalleled escape from the ordinary. From pristine beaches to majestic mountains, Albania's finest resorts offer a slice of paradise where travelers can unwind, rejuvenate, and create cherished memories. I will introduce you to some of the most exquisite resorts in the country, each providing a unique experience of pure bliss and indulgence. To assist you in planning your dream vacation, I will also include reputable online booking platforms, ensuring a seamless and unforgettable reservation process.
Adriatik Hotel & Resort – Durrës
Located along the stunning coastline of Durrës, the Adriatik Hotel & Resort stands as a testament to elegance and luxury. This beachfront haven boasts an impressive collection of stylish rooms and suites, each offering panoramic views of the sparkling Ionian Sea. Guests can indulge in the soft sands of the private beach or engage in an array of water sports activities. The resort's dining options are equally exceptional, serving delectable seafood delicacies and international cuisine. To secure your escape to this slice of paradise, visit their official website or utilize Booking.com for a seamless and secure reservation.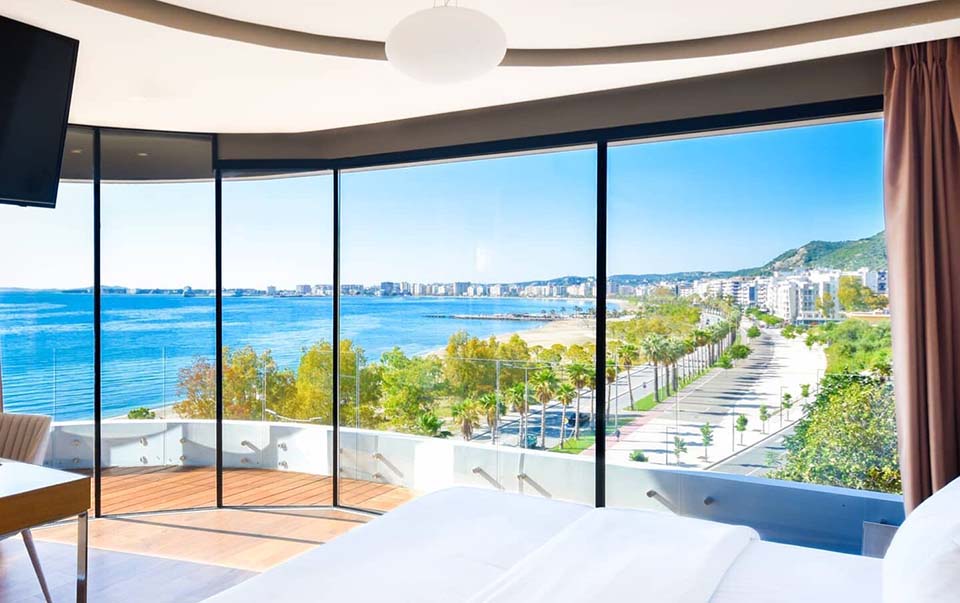 Maritim Hotel Plaza Tirana – Tirana
In the heart of the vibrant capital, Tirana, the Maritim Hotel Plaza exudes sophistication and charm. This luxurious hotel features opulent rooms and suites equipped with modern amenities and awe-inspiring city views. Its gourmet restaurants offer a delightful journey through international and Albanian flavors. The Maritim Hotel Plaza boasts a lavish spa, state-of-the-art fitness center, and an inviting rooftop pool with panoramic vistas of the cityscape. For an unforgettable experience in Tirana, secure your stay at Maritim Hotel Plaza Tirana through their official website or Booking.com for exclusive offers.
Gjipe Resort – Himarë
Tucked away in the enchanting Gjipe Canyon, the Gjipe Resort offers a serene escape amidst nature's splendor. This eco-friendly resort features comfortable wooden bungalows that seamlessly blend with the lush greenery. Guests can explore the untouched beauty of Gjipe Beach, accessible through a short hike through the canyon. The resort's restaurant delights guests with organic and locally-sourced dishes, adding to the unique experience. To immerse yourself in nature's embrace at Gjipe Resort, book your stay through their official website or via Booking.com.
Regency Hotel – Golem
Set along the pristine Golem Beach, the Regency Hotel offers a delightful beachfront retreat. This family-friendly resort boasts spacious rooms and suites, providing the perfect setting for a relaxing family vacation. Guests can bask in the sun by the outdoor pool or take leisurely strolls along the sandy shores of the Adriatic Sea. The resort's wellness center offers a variety of rejuvenating treatments, ensuring a truly blissful experience. To secure your stay at Regency Hotel, visit their official website or utilize Booking.com for a seamless and hassle-free booking process.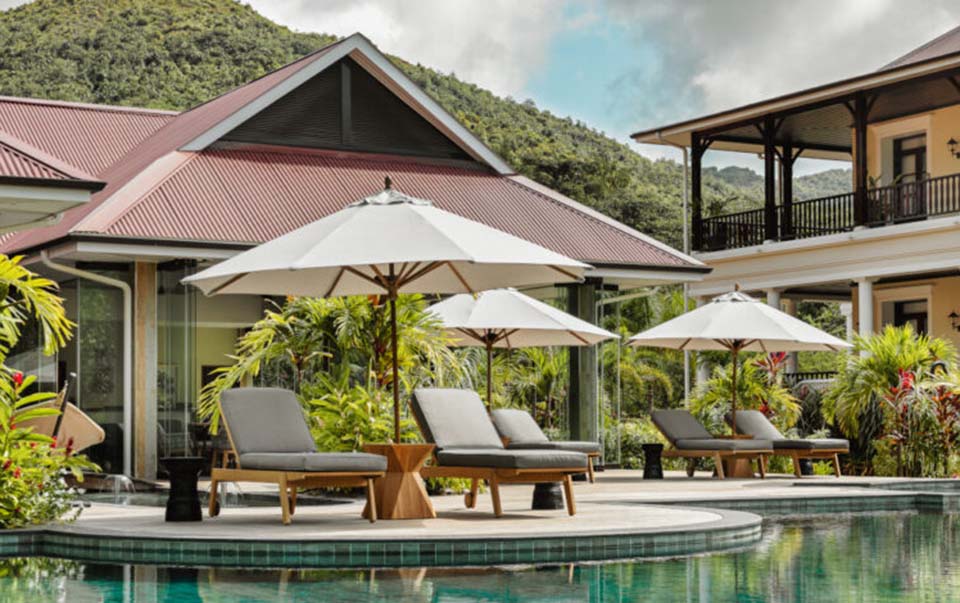 Rogner Hotel Tirana – Tirana
Surrounded by lush gardens in the heart of Tirana, the Rogner Hotel Tirana exudes tranquility and luxury. The resort offers elegantly decorated rooms and suites with a touch of traditional Albanian charm. Guests can unwind in the hotel's outdoor pool or savor gourmet meals at the on-site restaurants. The Rogner Hotel Tirana also features a fitness center and wellness spa, perfect for relaxation and rejuvenation. To experience the serenity of this urban oasis, book your stay at Rogner Hotel Tirana through their official website or via Booking.com.
Albania's finest resorts offer an idyllic setting for travelers seeking a slice of paradise. From the beachfront luxury of Adriatik Hotel & Resort in Durrës to the nature-infused escape of Gjipe Resort, these resorts promise an oasis of relaxation and indulgence. The urban elegance of Maritim Hotel Plaza Tirana and Rogner Hotel Tirana adds to the country's diverse range of luxurious stays. For a family-friendly beachfront retreat, Regency Hotel in Golem guarantees an unforgettable vacation. To plan your dream getaway, utilize reputable online booking platforms such as Booking.com or visit the resorts' official websites. Embrace the blissful charm of Albania's finest resorts and embark on an extraordinary journey filled with tranquility, luxury, and cherished moments. Happy travels!